SEKAI CAFE Halal restaurant in Asakusa Area
SEKAI CAFE is a restaurant serving Halal foods.
They have also vegetarian items.
And their foods are all organic.
Then SEKAI CAFE can be used by anyone regardless of religion or food principles.
There are 2 SEKAI CAFE shops in the area of Asakusa.
SEKAI CAFE Asakusa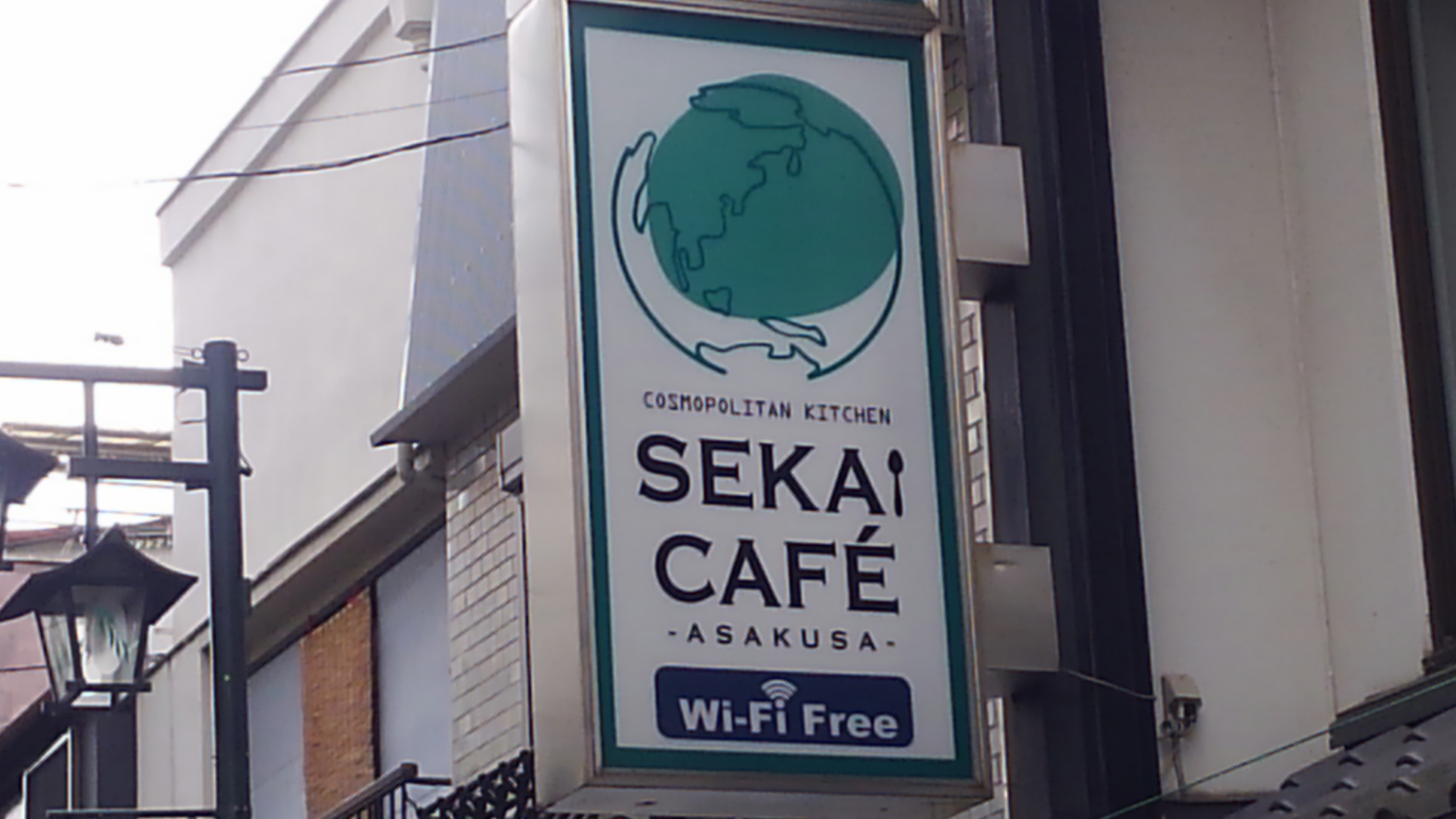 One of them is located in the vicinity of the Kaminarimon gate(雷門), Sensouji temple(浅草寺).
10:30 AM – 8:00 PM (Sunday to Thursday:)
10:30 AM – 10:00 PM(Fri, Sat and days before public holidays)
Holiday: The second Wednesday

Prices:
Asakusa Burger 900yen burger with drink 1,200yen
Pizza 1,000 – 1,200yen
Steak rice bowl with drink 1,500yen
SEKAI CAFE Oshiage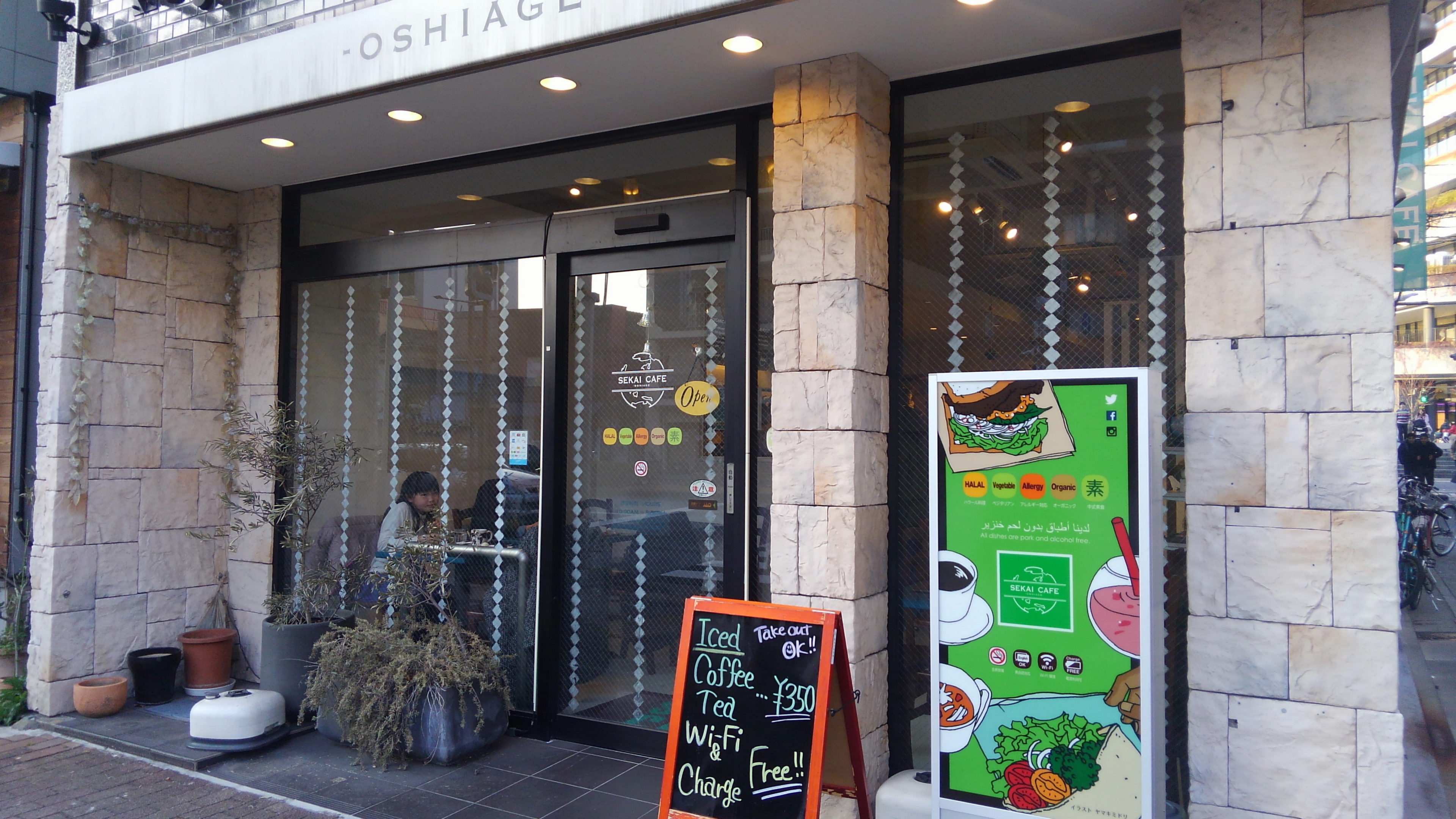 Another one is near the Tokyo Sky Tree.
Narihira2-16-8, Sumida-ku, Tokyo
MAP: SEKAI CAFE Osiage
10:00 A.M. – 9:00 P.M.
Holiday: The second Tuesday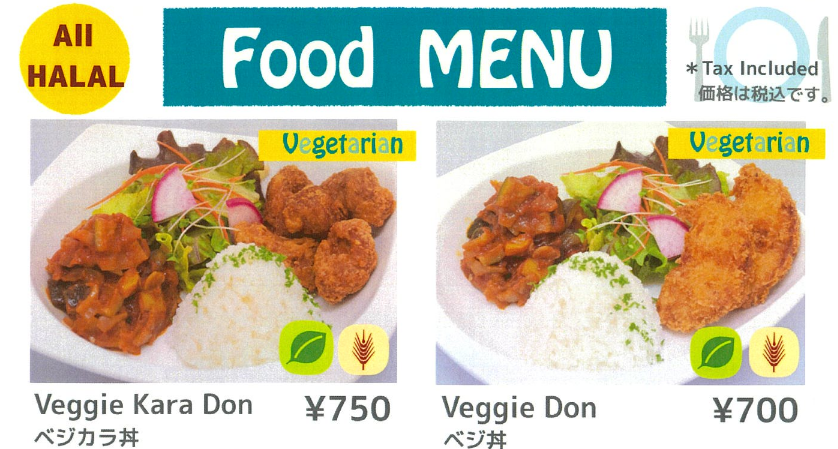 Prices:
SEKAI CAFE plate 700yen
Bread plate 600yen
Blend coffee 400yen, Decaf coffee 450yen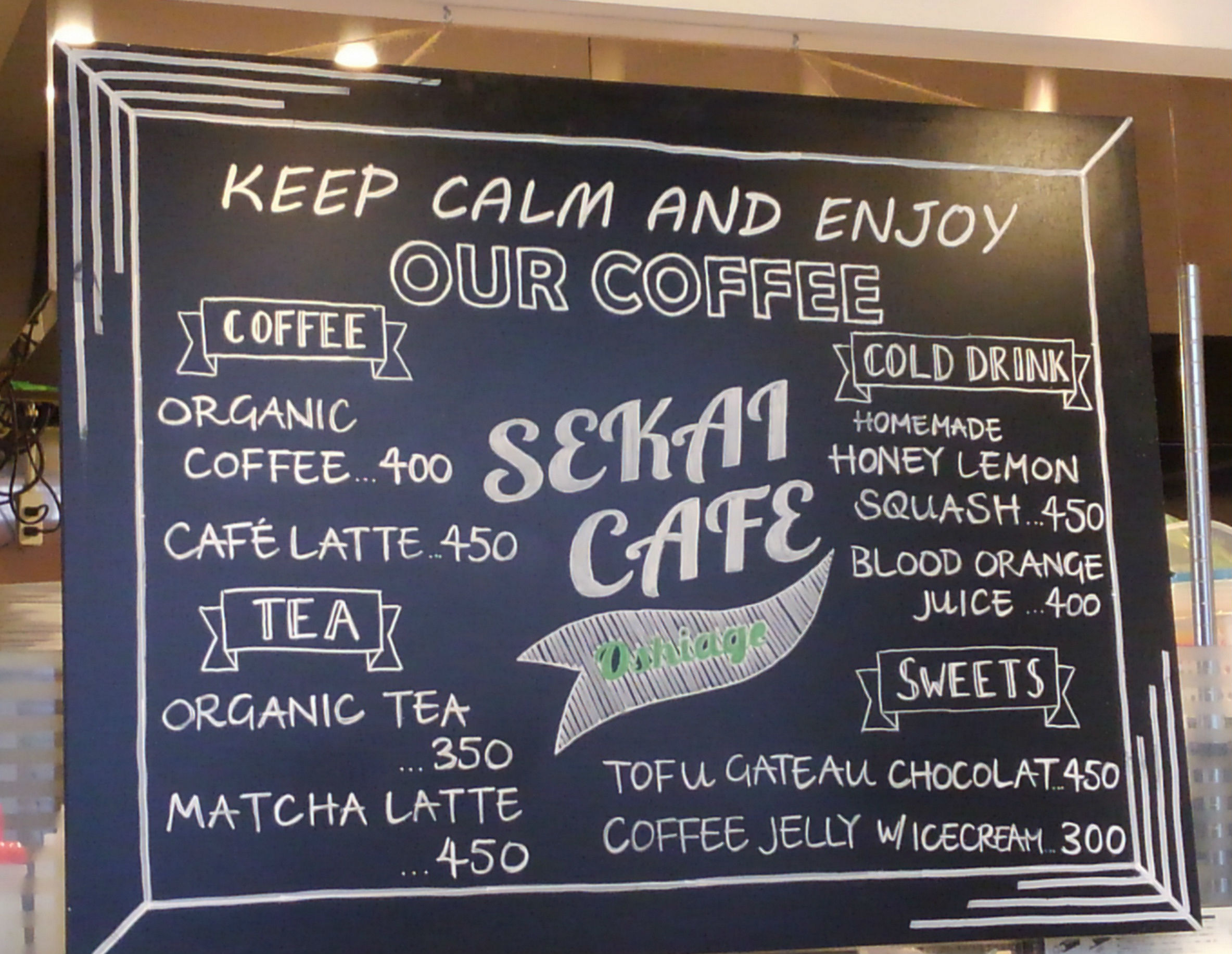 Both shops have private rooms for prayers.
And you can pay with credit cards, use the Free Wi-Fi, of course, English is available at all times.
SAMURAI KITCHEN Bento delivery
Delivery Service is available.
You can get Halal/Vegetarian Bento and party plates by SAMURAI KITCHEN.
For example Hokusai Bento(北斎)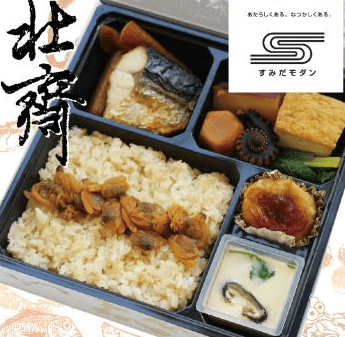 Hokusai Bento is a reproduction of the dishes of the Edo period, around early 17c to middle 19c.
Ingredients: Asari Clam Mixed Rice(rice, bonito stock, asari clam, soy sauce, ginger, salt), Salt-grilled Mackerel(mackerel, salt), Deep-fried, then Simmered Radish(daikon radish, bonito stock, soy sauce, cane sugar, rice bran oil), Burdock Cakes -Fried mixed grated burdock and rice flour-(burdock, rice flour, cane sugar, rice bran oil), Simmered Taro Roots and Octopus(octopus, taro roots, bonito stock, soy sauce, cane sugar), Simmered Sweet Potatoes(sweet potato, bonito stock, soy sauce, cane sugar), Boiled Japanese Mustard Spinach(Japanese mustard spinach, bonito stock, soy sauce), Simmered Deep-fried Tofu with Salty-sweet Sauce(deep-fried tofu, bonito stock, soy sauce, red pepper), Japanese Steamed Egg Custard(bonito stock, egg, shrimp, ginkgo nut, shiitake mushroom, shiitake mushroom broth, trefoil, soy sauce, salt), Radish Pickled in Soy Sauce -Pickles-(daikon radish, soy sauce, vinegar, red pepper)
SAMURAI KITCHEN covers the area around Tokyo, Kanagawa, Chiba, Saitama.
Delivery: weekdays 11:00 AM – 6:00 PM.
Saturdays, Sundays, public holidays, or the second Thursday are usually off.
Depending on the order price delivery fee will be charged.
Please confirm details here→SAMURAI KITCHEN Online Store (Ordering Website)
---